Special Requests
We pride ourselves on listening to our guests feedback. Do you have a product request that you would like to see us offer? Do you have a special event that you need assistance with? Please let us know how we can help you by completing the information below.
Product Requests
Do you have a favorite or new item that you think we should carry? We would love to hear about it!
For product requests, please include a PLU or UPC number and a photo of the item. Please call or email with requests to the following:
Special Orders
Do you need help planning an event? Great, we would love to help you!
TYM Fuel Rewards
Pays to Stay Local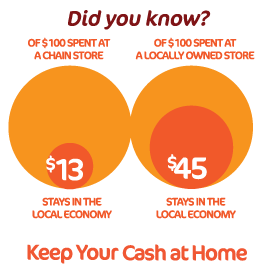 Think about it: would you want $13 or $45? For most people, that is a "no-brainer." Still, we have people shopping at the big box stores taking no thought for how it affects the community feel of our neighborhood.