Fuel Discount Lookup
Enter The Number on The back of Your TYM Rewards Card. If you don't have a TYM card, Stop by Either of Our Locations and Pick One up Today!
Please use Your phone number in the store and use your TYM Card at the fuel pump.
TYM Fuel Rewards
Pays to Stay Local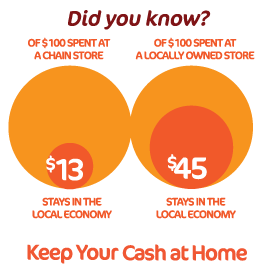 Think about it: would you want $13 or $45? For most people, that is a "no-brainer." Still, we have people shopping at the big box stores taking no thought for how it affects the community feel of our neighborhood.