Floral
Broadway Location:
Reserve Location:
A floral department in a grocery store is no longer a delightful surprise, but an expectation. At Missoula Fresh Market, we are able to help you with all of your floral needs. From green plants, blooming flora, fresh-cut flowers, arranged bud vases and gift items, to custom flowers for weddings, funerals, dances or any special occasion. Call one of our experienced florists today for the flowers you want, at a price you'll love.
---
Have a question or a special order?
---
Other Departments
TYM Fuel Rewards
Pays to Stay Local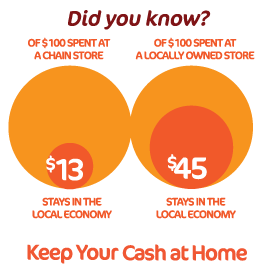 Think about it: would you want $13 or $45? For most people, that is a "no-brainer." Still, we have people shopping at the big box stores taking no thought for how it affects the community feel of our neighborhood.